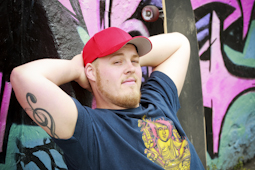 DJ Beatur has been Dj-ing at many venues. All the main nightclubs in Iceland and both the poshest party's and the roughest raves.
In Norway, DJ Beatur has been playing at clubs and venues like Blaa, Cafe Sor,  Dattera til Hagen and Sawol to mention a few.
Style and influences: Hip hop, Trip hop, Funk, Deep house, Blues, Jazz, Classical music, Reggae, Rock, Breaks, Drum'n'bass, Electro
Basically all genres has their gems if you listen good. And Beatur is a good listener and reads the crowd well.
He will definetly find the right vibe for your crowd.