Views  & Reviews on music
—————-
One post deleted by request
-Piggy-
 ——————————————————
Album review:
Ralph Myerz – Supersonic Pulse (Colombia/Sony Music)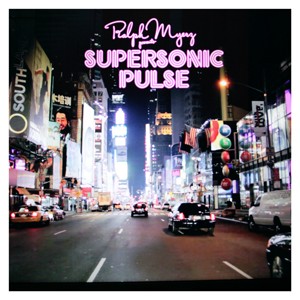 Norwegian Ralph Myers is back!  And takes a huge step towards world domination with this album. The album have guest artists like Snoop Dogg, George Clinton, Da Youngfellaz and Diana Ross!! Just to mention a few. The list goes on. Ralph Myerz aka DJ Erlend Sellevold is ready to take on the word. And with this album i think he will!
George Clinton starts this starstruck journey of an album. With his smooth voice, he gets you ready for a "ear"elicious experience filled with funky disco, house and hip hop beats. "The Godfather of Funk" sets the mood and the list of brilliant guest artist takes you further on this brillant journey of musical stardom.
The album have been produced in New York and California over a periode of three years. The production is very much up to date, but at the same time, one can hear element of his signature sound from back in the days with his band "The Jack Herren Band" and the city of Bergen, Norway. Which is known for its great music scene , regardless of genre.
The production is very tight and there is no doubt that i really like this album. This is an album that sets a good mood for any situation. If it's in your car, on a journey, at a party, doing a workout or simply just background soundtrack at work. "Supersonic Pulse" has a funky disco feel, with elements of house and hip hip as well. The album is really well put together and has no low points if you ask me.
Highlights:
– A Dream You Can Feel (feat. Da YoungFellaz & K-Quick)
– Something New (feat. Diana Ross & The Supremes)
– Take on the World (fet. Annie)
– 5 Star generals (feat. Kokane, Nipsey Hussle, K-Quick & Slimm Kalhoun)
– Forever Yourz (Feat. Egil Olsen)
-Piggy-
 ——————————————————
The Knife – LIVE:  Shaking The Habitual tour (Oslo, Norway 15th of May 2013)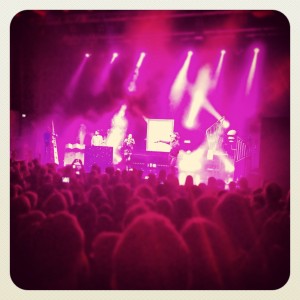 The knife have to me been, since i first heard them on their second album 'Deep Cuts', equivalent to the words new, exiting and groundbreaking when it comes to electronic music. Something they also proved to be live, when i saw them at the Norwegian festival, oyafestivalen, in 2006. So it was with great excitement and enthusiasm i went to a sold out concert last night. What would we get this time?
After been pumped up by Tarek Halaby, and his deep aerobics class… yes aerobics…. An absurd electronic, punk, death, love, yes, no, maybe  protest class…. We, the audience were on a true high after that. Thanks to our work new spiritual workout leader. He made us ready for The Knife.
The knife starts of strange and spiritual as they can be. The ambient music slowly crept upon us. Accompanied by smoke and lights. We were ready to reach the high heavens….
But somehow The Knife manage to take us down from the high our new aerobic guru have taken us to earlier. How could this be? I was so exited and ready to see the knife, but somehow they manage to damped that feeling themselves.
The show, to me, was more like a performance than a concert. A dance performance missing the artistic side of The Knife. Misunderstand me correctly. The show was great. It's just nice to see musicians actually perform at least some of the instruments that you hear. And i could not see any of that. At some point there were no one on stage for a whole song. And still people clapped and cheered after the song was over. A bit strange if you ask me. But hey, that's what The Knife probably went for: A new way of showing of their new album. By giving the audience a dance recital. For me, that's kind of pointless. I could rather go to a pre listen party or a DJ set to hear their music, than see a bunch of dancers perform their new album.
But the concert wasn't pointless. Thats not what i'm saying. The visual show was great. Maybe better than i've seen in long time. It's just that i expected more presence  from the actual artist it self. But then again Olof Dreijer and Karin Dreijer Andersson have always been mysterious. And maybe this is exactly what The Knife was going for: A whole new way of present them self and their new musical product to their audience. If thats  case, they succeeded. For me, i left the venue, unfulfilled  I did not get what i came for. So i'll have to see them again later this year (with hopes of getting get my needs fulfilled), at The Oyafestival where i got my first 'fix' of the Knife in concert.  But i fear that nothings beats the first high i got , at the same festival a few years back, seeing The Knife live.
To me, the night is always gonna be memorable, thanks to one man. I wish to take one of Tarek Halaby's crazy workouts before every concert i'll be attending in the future.
-Piggy-